Our volunteers work with city staff to operate this leading-edge facility, providing opportunities for 50+ adults to explore a wide variety of activities, education, wellness and fitness programs as well as social connections and much more—all within a welcoming, supportive and stimulating community of peers.
We offer a variety of social and activity clubs, a lunch program and a lounge to connect older adults into a strong and supportive social network.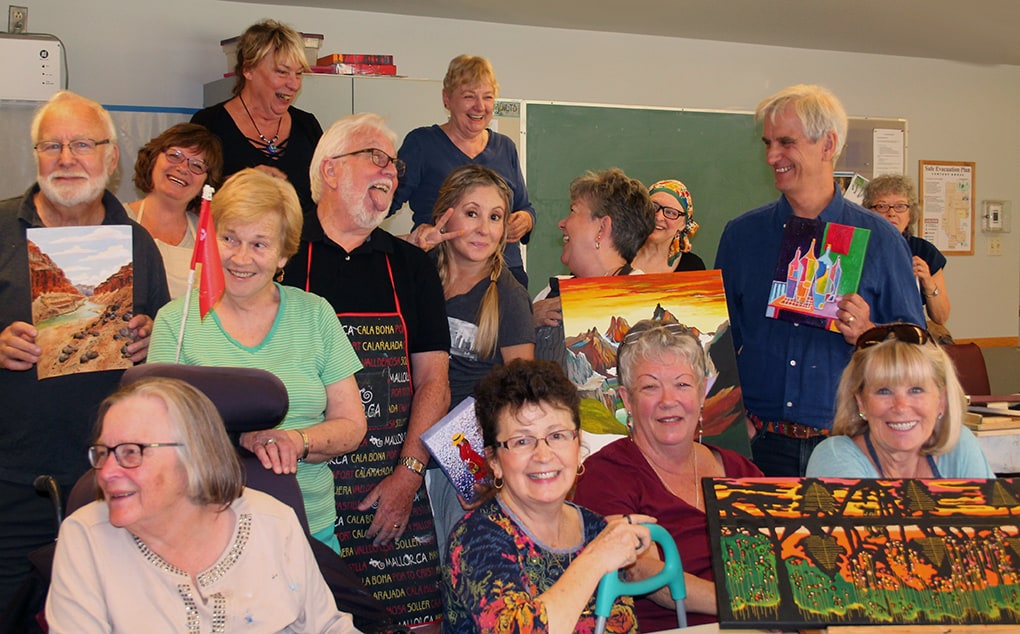 Situated in beautiful Moody Park, Century House was established in 1958 to celebrate British Columbia's Centennial Anniversary, and was one of Canada's first seniors' centres.
What's On at Century House
We provide diverse services to adults over 50 to increase their quality of life and independence, with life-enriching opportunities in fitness, wellness, education, language skills, arts, music, games and counselling.
We make sweaters, afghans, baby blankets, slippers, scarves, toques, booties, hangers, coasters, tea cozies, dish cloths, kitchen towels, pot holders, soft toys,