Welcome to the Century House Learning Garden Group page.
What We Do: We plan, plant, grow, sell produce at reasonable prices to members at Century House.
Important to Know: This is a great activity for people who need to have gardens and now live in an apartment and people who want to learn more about gardening.
When Do We Meet?: Once a month as a group and we garden nearly every day during growing season.
What Is the Cost?: None
Who Can Join?: Century House members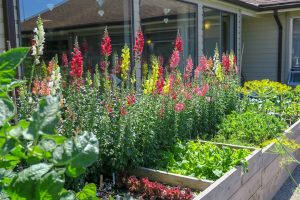 Last Reviewed on 2020-06-12