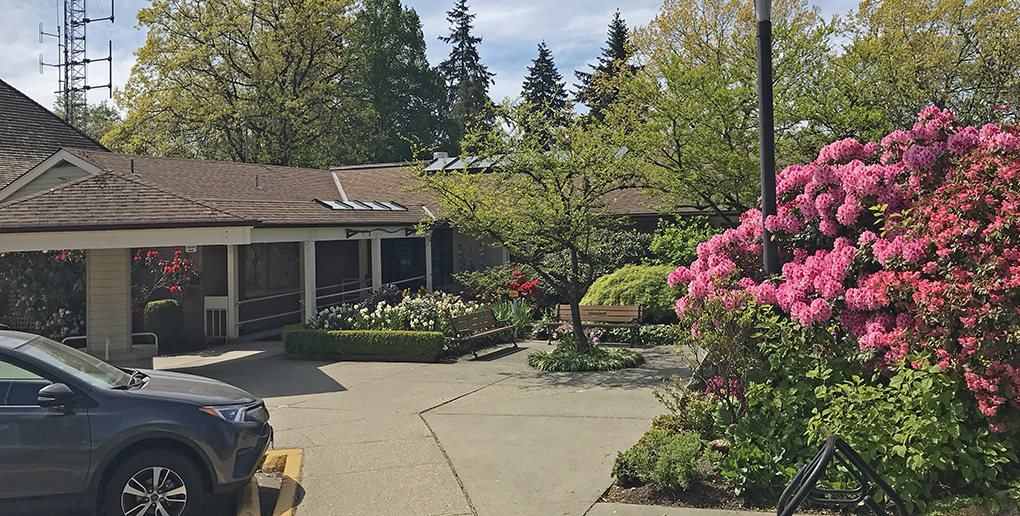 New Westminster had a seniors' centre before an indoor pool or community centre. 1958 was the city's centenary, and they wanted a special project. When a pool was shown to be too expensive, they settled on a seniors' centre. It was almost built downtown, but Dunc Russell and others persuaded council to use the Moody Park location.
You can read all about this in the book Century House New Westminster 1958-1988. There's a copy at the office. The book also explains how we came to have our unique collaborative operational model from the start.
Opening Day – The original building was opened on July 23, 1958, by Her Royal Highness, Princess Margaret.
Growth – By 1962, members were already asking for an expansion. In 1966, we got a new auditorium and an extension to the kitchen. In 1971, the auditorium was expanded, and in 1972 its basement became the Games Room. The Clarion newsletter started in 1976.  In 1981 we expanded the kitchen and relocated the office. 1980 saw the first staff programmer, and 1982 was the start of Food Services. The 30th anniversary in 1988 brought even more renovation. Our first volunteer coordinator started in 2007. In 2008 — how time flies! –  we placed a Time Capsule for our 50th anniversary.
In 2010 we added a dedicated Youth Centre to the back of the building. This has led to more opportunities for intergenerational activities, and also allowed our members to enjoy an exercise room, computer room and small gymnasium when the students are in school.
And now we've reached our 60th!
Last Reviewed on 2020-12-11