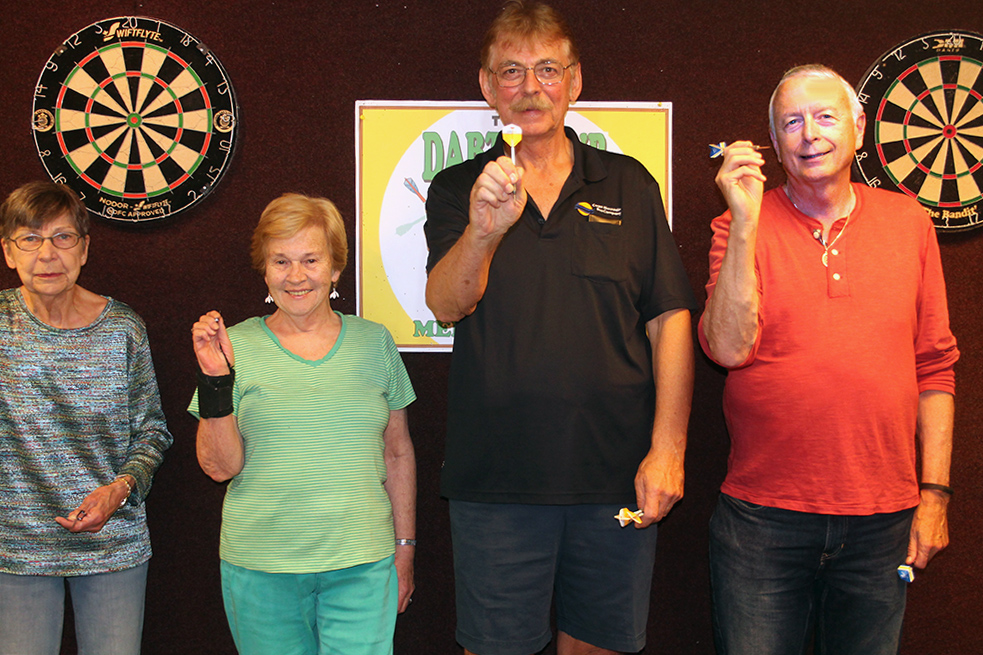 Welcome to the Century House Darts Club page.
What We Do: Ever wanted to learn the fine art of of Darts?
Important to Know: Instruction is free. Are you an experienced player? Show off your skills. We are a small group that looks forward to welcoming new members. Drop in to the Darts Room downstairs, meet the group and see how much fun it can be. Equipment is supplied.
When Do We Meet?: Thursday 1:00 PM
What Is the Cost?: $12.00 per year
Who Can Join?: Century House members
Last Reviewed on 2019-03-23