Regular items
Shelly's next online coffee break is Tuesday July 21 at 11 or 1. Details & registration.
---
Fraud workshop Mon. July 27
Seniors First BC offers a virtual workshop on COVID-19-related frauds and scams.
Monday, July 27, 1–2 p.m.
During these uncertain times, people are concerned about their health and well-being. Sadly, fraudsters are using the coronavirus outbreak as an opportunity to trick the public with seniors being the most vulnerable. It is imperative to be alert, stay informed and take precautions to ensure the health of yourself and your loved ones. Learn more about COVID-19-related scams and ensure safety amidst these times of uncertainty and stay safe.
Questions addressed include:
What are the most common COVID-19 frauds and scams?
How do COVID-19 related frauds and scams target consumers?
How can the fraudulent activity be identified?
What should I do if a scam or fraud is suspected?
How can I protect myself from scammers?
How do I report fraudulent activity?
Where can I learn more?
Seniors First BC is a charitable, non-profit, provincial society which provides assistance and support to older adults and third parties assisting older adults, who are dealing with abuse or mistreatment as well as provides assistance to navigate systems that impact older adults. Services are provided through a helpline, victim services, legal advocates and an elder law clinic.
Advance Care Planning workshop July 29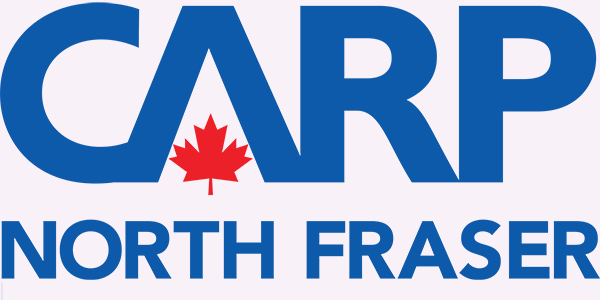 A free online workshop on Advance Care Planning is offered July 29 by two local chapters of CARP, the national seniors' advocacy organization. Speakers from Fraser Health wlll help you better understand how to share and document your wishes for future health and personal care.
The July 16 session got good reviews, and this is the same presentation.
This is a Zoom event. For more information on Zoom go here.
Feel free to join with your video turned off, and eat dinner while you watch. We understand.
Wednesday July 29 from 6-8 p.m.
See the poster and registration links on Facebook,
or register directly here.