Quarantine Kitchen #2 July 22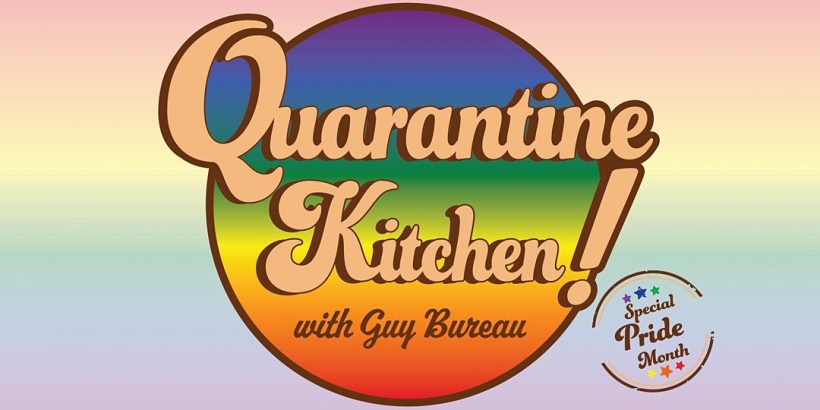 Quarantine Kitchen is back, with Guy Bureau of Coming Home Café, and this time he's offering to teach you how to make cheesecake cupcakes. 
It's free. Join Guy on Zoom Wednesday, July 22 at 2 p.m.
with celebrity guest Fadi Odeh from The Great Chocolate Showdown.
If you register by July 16, you can have the key ingredients delivered (or pick them up) on July 19; otherwise, the registration deadline is 1 p.m. on Tuesday, July 21.
This is a Century House Seniors Gay Straight Alliance event, and Guy invites everyone to participate by wearing their best Pride rainbow colours/outfits!
This is a Zoom event; for more information on Zoom go here.
What to do after a death
Do you know what to do next if someone dies? Who to call, and when, and why?
Service BC has new information for citizens who are dealing with a death, replacing the "What to do when Someone Dies" checklist.
After a Death main page checklist
Topics include:
First Steps—The first things to do when someone dies
Get Support— Access emotional, financial and legal support resources
Plan a Funeral or Memorial— Find a funeral home and learn what they can do to help
Manage Wills & Estates— Learn how to find and carry out a will
Who to Notify— Learn what services to contact and what to do
City survey on COVID-19 recovery planning
The City of New Westminster has an online survey open until August 2. They want to know our priorities and ideas for the pandemic recovery and beyond. The city also offers small-group discussions on this topic in the coming weeks.
Here's more information, including a link to the survey.
if you would like any further information, please contact Jennifer Miller, Manager of Public Engagement, jmiller@newwestcity.ca